Moderators: The Ministry, Guru's
New bump and spec maps created and the 'wooden look' is no more! Started working on wear and tear now.

---
Hurrah!

Alex
---
The Ministry
Posts: 914
Joined: 26 Jun 2004, 10:30
Location: Cheltenham Gloucestershire
Contact:
Looking good Peter

'Only Birds and Fools Fly'
http://thethriftysquirrels.co.uk
---
OK, just about finished the weathering. Need to get the national markings and Squadron codes etc sorted out.

---
Geodetic layer aded and markings applied. Will try to finish and upload tonight as tomorrow I am off to Portugal for a weeks holiday.

---
The Ministry
Posts: 30162
Joined: 17 Jun 2004, 20:46
Location: Pelsall, West Mids, UK
Contact:
Cheers Peter

ATB
DaveB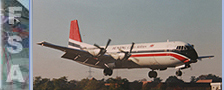 Old sailors never die.. they just smell that way!
---
Who is online
Users browsing this forum: No registered users and 1 guest