Moderators: The Ministry, Guru's
The Ministry
Posts: 30457
Joined: 17 Jun 2004, 20:46
Location: Pelsall, West Mids, UK
Contact:
Agreed.. a lovely job
ATB
DaveB :tab: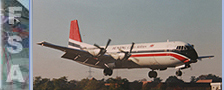 Old sailors never die.. they just smell that way!
Glad you liked the picture, chaps.
The aircraft itself is by Vladimir Zhyhulskiy and is available at Allnodes and Simviation, file name
TU95MS.ZIP
. It has a VC for those like me who love them.
The texture is by Lucian Lie, also at Allnodes, file name
txtu-95m.zip
.
All I need now is a sound file of the mighty whirling Kuznetsovs.
Battle of Britain

Posts: 4038
Joined: 24 Jun 2004, 05:56
Location: Wiltshire, UK
Contact:
That Bear is beautiful. I might have to have that.
Cyberbrat is doing 'The Cold War' in History so I'm really in the mood. I've been telling him tales of The Cuban Missile Crisis, Bob Dylan protest songs, stories of my adventures in Moscow in the 70s and of when our VC10 was buzzed by a Russian Mig over Sofia and caused an International incident.
OK - so
his
eyes glazed over the same as yours have done. But that won't stop me talking ..... hahaha
Ian
visit Speedbird 747.com
Just a quick note to anyone who decides to get this aircraft; if you go to Flightsim.com, and search for
trm114.zip
you will find the Tu-114 airliner for FS2002. The Tu-114 was based on the Tu-95 and the model comes with the proper Kusnetsov turbo prop engine sounds.
Simply unzip it and copy the sound folder to your aircraft/TU95MS folder, backing up the original sounds folder first, of course.
High over the Iceland/Faroes/Denmark gap, the roar of those huge engines will make your spine tingle!
Concorde

Posts: 748
Joined: 21 Apr 2006, 19:18
Location: Lancashire, Red Rose County
Contact:
I'll be getting that!

I've always liked the look of that a/c, and that textures fantastic!
Nice shots there. where did you get that hs748 from?

James
RIP Steve Irwin

You was the best there ever was.

Vintage Pair

Posts: 2534
Joined: 26 Jun 2004, 05:16
Location: Wichita Falls, Texas, USA
Contact:
I recently started reading the Warbird Tech volume on the Tu-95 and its relatives. Just to get through prototype stage, the Tu-95 was almost canceled at least 5 or 6 times, only to be resurrected by Stalin or a senior military officer. The prototype crashed due to poor engine material selection that almost ended in Kuznetsov being sent to the Gulag or worse which would have ended the program as well, but Tupolev himself stepped in and got him a reprieve and they were able to get the NK-12 engines working properly to install on the second protoype in place of the failed 2TV-2F engines installed on the first. But it resulted in several years of delays in the second aircraft's first flight, which in itself almost resulted in another cancellation until the Ma-4 'Bison' proved to be ineffective and thus the Tu-95 was continued almost as the Soviet Union's "last, best hope" at a truly Strategic bomber that could strike the United States. Personally, it gives me a lot of respect for the designers who were under the threat of death if they didn't succeed in their work to still produce aircraft like the Tu-95.
James, it's Rick Piper's model, which you can get
here
Chris, that sounds like an interesting read. I might look for that in Motor Books when I'm next down in London. Thanks very much.