Moderators: The Ministry, Guru's
Can well all please leave it. :tuttut:

Thanks
Ben.



---
---
---
---
Vintage Pair

Posts: 2521
Joined: 26 Jun 2004, 05:16
Location: Wichita Falls, Texas, USA
Contact:
andy wrote:Why is Michael Davies allowed to blatantly advertise his payware developements for alphasims?

If there is to be a rule, it should apply to ALL of us, not some get away with it and others not.
Steve -
This part of your "question" isn't a question. It's an ACCUSATION that Michael was "blatantly" breaking the rules, when, in fact, he wasn't, and Dave made that clear as can be in his response.
Michael does deserve an apology because he was not advertising and he does not deserve to be accused of doing such because you fail to take his post in context.
---
leave it be Chris...please...
---
The Ministry
Posts: 30457
Joined: 17 Jun 2004, 20:46
Location: Pelsall, West Mids, UK
Contact:
Okey doh guys..
Let's put this one down to experience
Much as it pains me to say it, there is probably more to this than is immediately obvious.. the politics of which I won't even attempt to go into :tuttut:
Right.. let's get into the air again and leave such things behind
ATB
DaveB :tab: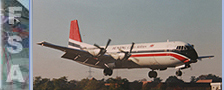 Old sailors never die.. they just smell that way!
---
Trident

Posts: 341
Joined: 09 Oct 2004, 21:59
Location: Felixstowe
Contact:
Gents, after much PM the issue is resolved from my personal point of view.

A good lesson in how easy it is to misread what anyone writes.

Kindest

Michael
---
---
---