Moderators: The Ministry, Guru's
Red Arrows

Posts: 6689
Joined: 14 Sep 2011, 03:46
Location: Central Victorian Goldfields, Australia
Contact:
According to REX Game Studios, TFSS is no more.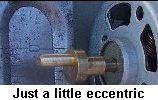 Cheers, Mike.
http://airspeedsflyingvisit.threadwings ... index.html
Concorde

Posts: 1069
Joined: 27 Jun 2004, 12:03
Location: STN/EGSS
Still working for me

A bird in the hand will probably sh!t on your wrist.
The Gurus
Posts: 6165
Joined: 23 Jun 2004, 18:05
Location: in a deep, dark hole somewhere.
Contact:
The sites working, but apparently the devs aren't getting paid for any sales and there is no contact with the owners. Just seems to be running on auto.
Dave G.

A2A and Aerosoft have also given warnings not to buy any of their products at FSS. Rex's email states that they will provide all FSS customers with updates directly from themselves - all you have to do is email them, and they'll get it sorted. As ever, first class support from Rex.

Pip Pip !

The Gurus
Posts: 6165
Joined: 23 Jun 2004, 18:05
Location: in a deep, dark hole somewhere.
Contact:
A2A have also said that for any of their product bought through FSD you can transfer it over to their own
store
if you provide proof of purchase.
Dave G.

Concorde

Posts: 1979
Joined: 28 Jun 2004, 20:45
Location: San Francsico, California
I remember last year I bought something from them and contacted them because I had a problem, over a month later they finally responded but seamed at the time they were only manned occasionally, sounds like its become even less occasional.
Just went to flightsim.com, ususally half the ad links were
flight
sim
products that linked to the flightsimstore, but right now I don't see a single
flight
sim
product ad. Very interesting especially since I though flightsim.com owned the flightsimstore.
Joe Cusick,

I am serious, and don't call me Shirley.
Vintage Pair

Posts: 2530
Joined: 26 Jun 2004, 05:16
Location: Wichita Falls, Texas, USA
Contact:
Flightsim.com owns/owned/has an interest in FSPilotShop.