Moderators: The Ministry, Guru's
Vulcan

Posts: 493
Joined: 26 Oct 2004, 08:28
Location: Near Daventry, UK
May have spoken too soon.....

Another update tonight... 1.9.5.0
About 600 Mb in the MS Store, then about 2.5 GB once the Sim has launched and prompts for the update.
SDK Updated to 0.6.1.0 and its 1.3 GB


Ben.



The Gurus
Posts: 4719
Joined: 18 Jun 2004, 17:20
Location: In front of screen learning 3ds max :/ ...............Done it :)
my update was 17.59gb and took 18 hours because of looping !
I also had rwo W10 updates this morning

George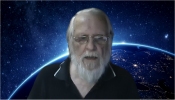 Updated and cannot now get in at all.

Methinks it's me back to P3Dv5. 'tother is becoming too much hassle.

Graham
Last edited by
Filonian
on 14 Oct 2020, 18:22, edited 1 time in total.
The Gurus
Posts: 6208
Joined: 23 Jun 2004, 18:05
Location: in a deep, dark hole somewhere.
Contact:
Updated fine here, no problems.

Dave G.

Decided to do a full reinstall yesterday. Not happy with the way Microsoft installed the content in the first install
6 hrs for the first bit, then an hour for Japan and another for the latest patch. Found tonight there were still content needing to be updated. Happy that somewhere, was stored all the control settings. I spent several hours searching for some sort of control. config to no avail.
Folder structure is much tidier after pointing the install to H: Msfs2020
Dale


I must be a bit thick.....

They think I need telling every time I fire up that Japan update has landed.

Graham