Moderators: The Ministry, Guru's
Concorde

Posts: 1936
Joined: 28 Jun 2004, 20:45
Location: San Francsico, California
Joe Cusick,

I am serious, and don't call me Shirley.
The Ministry
Posts: 30457
Joined: 17 Jun 2004, 20:46
Location: Pelsall, West Mids, UK
Contact:
Yes Joe.. I popped over there a few days ago and wondered if I was on the right site

I quite like the new look

ATB
DaveB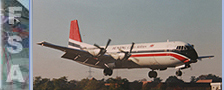 Old sailors never die.. they just smell that way!