Hi Guy's..
Two paints of BOAC Lancastrian G-AGMG 'Nicosia'.. one with large registrations depicting early post war service and the other showing small registrations used '47 onwards.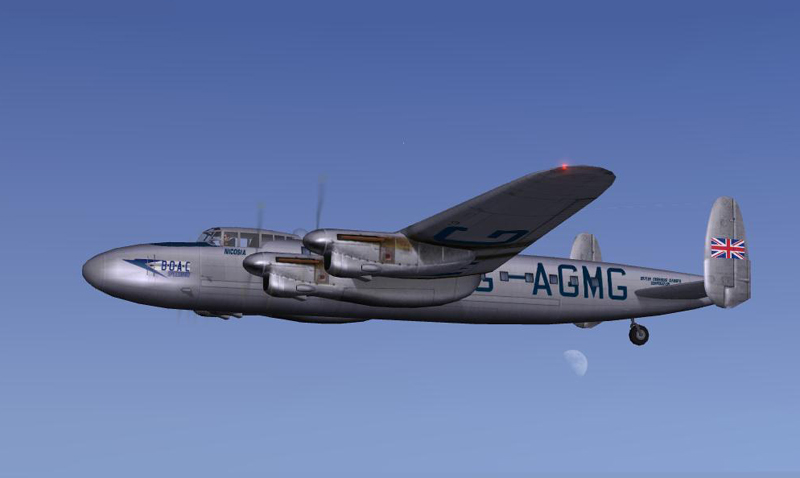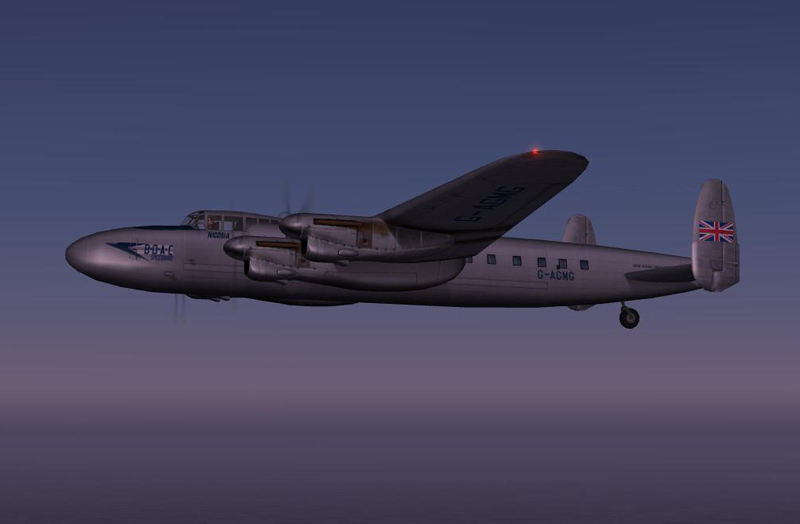 Files available here..
BOACgagmg
EDIT..
Another one for the collection, this time G-AGMK 'Newbury' wearing small lettering. While it's likely MK wore large letters like MG.. I can't find a reference shot so haven't done it. MK 'small' can be downloaded
HERE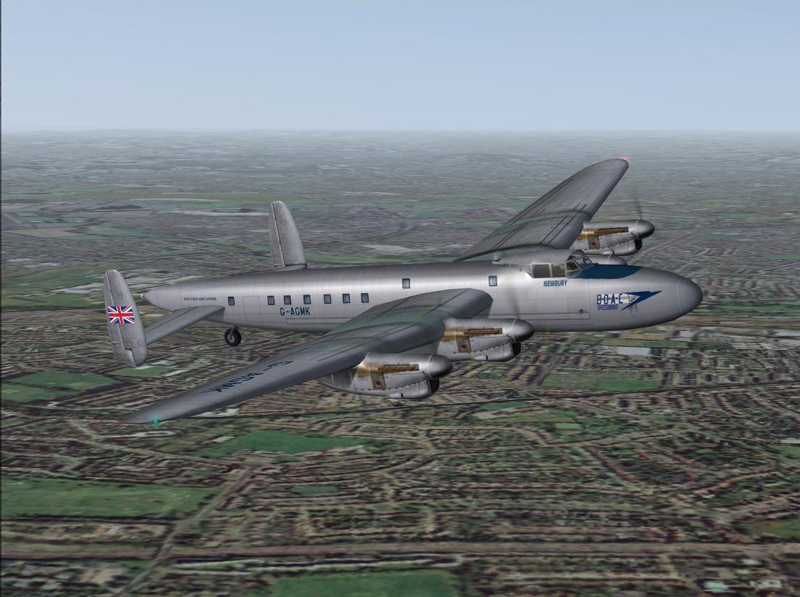 Yet another.. this time G-AHBU of Skyways. I have conflicting information on this particular aircraft so the release is based on all of it! ;-)
SKYPATH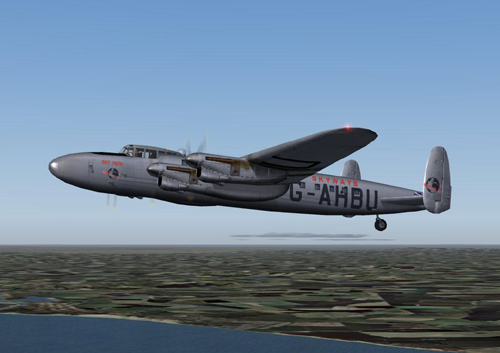 One more.. G-AGWK of British South American Airways
StarTrail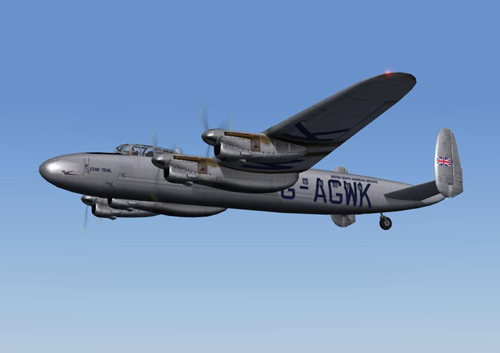 This final paint makes a full set.. G-AHBT Silver City
CityofNewYork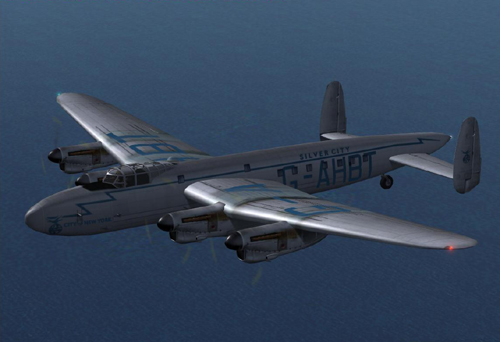 Special thanks go to Keith Dagwell of the Silver City Association (and to the association itself) for providing information on this livery ;-)
Right.. time we bought some more now

5.12.08
In line with the comment above, we've bought 6 more

Paints for all 6 are added below ;-)
1. G-AHBV Silver City
CityOfCanberra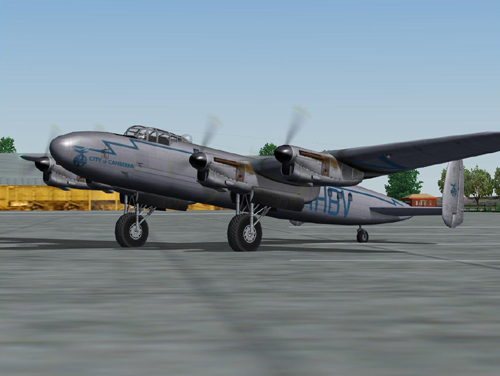 2. G-AHBW Silver City
CityOfLondon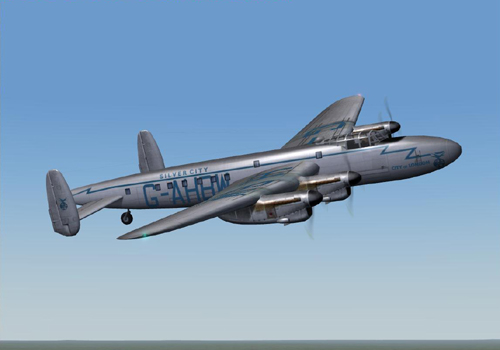 3, 4 and 5. A trio of BSAA.. G-AGWH - Star Dust, G-AGWI - Star Land and G-AGWJ - Star Glow
BSAAtrio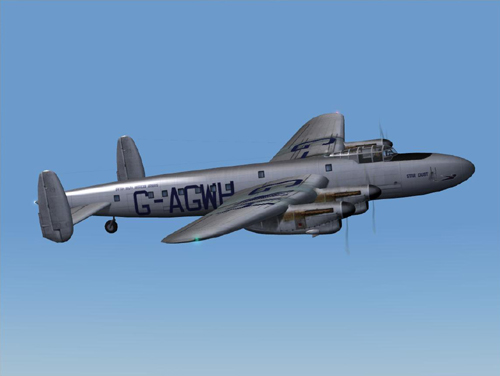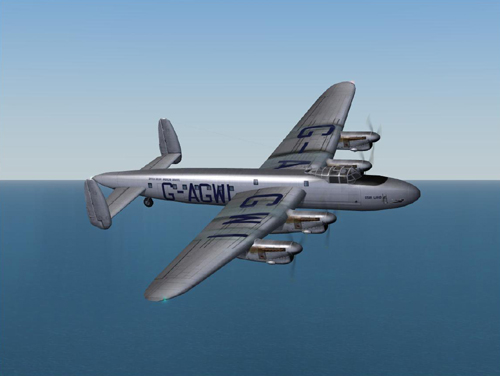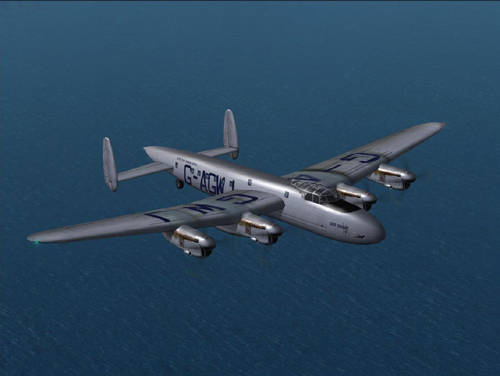 6. and final (for now).. G-AHBZ of Skyways
SkyAmbassador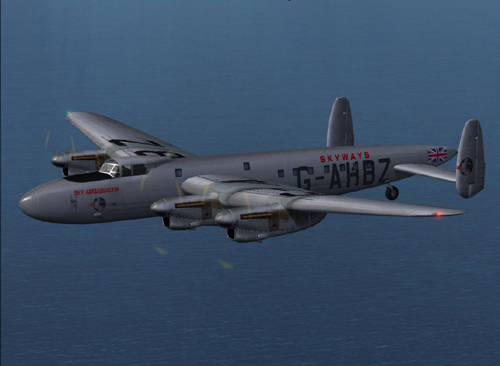 4.01.09
A variation on a theme for Silver City G-AHBV as I found another shot of her with 'extended' fuse titles..
SilverCityAirways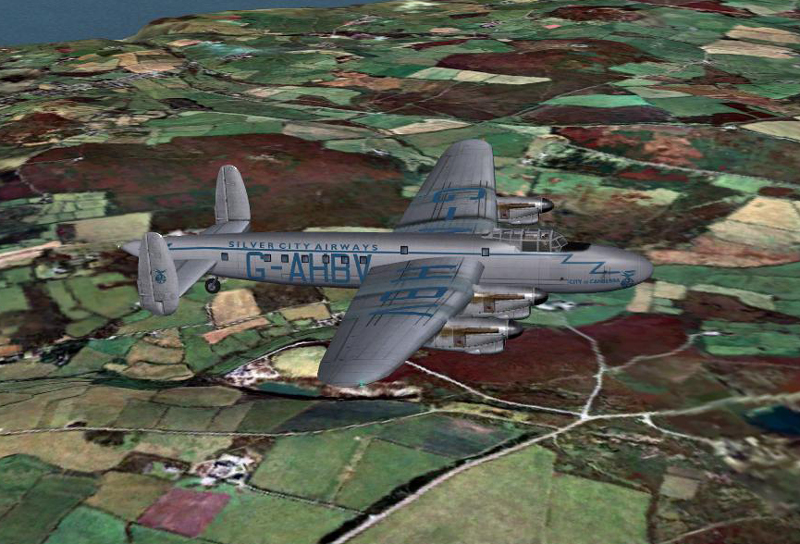 Filename is the same (Fuse_t.bmp) so rename the original or overwrite with this one if you prefer ;-)
All of the above are for the freeware Lancastrian only.
ATB
DaveB :tab: