Moderators: The Ministry, Guru's
Lightning

Posts: 256
Joined: 08 Aug 2007, 15:57
Location: Portugal
..either for FS9 or FS !?
any screenshots would be welcomed too...

thank you.
rc

---
The Ministry
Posts: 30457
Joined: 17 Jun 2004, 20:46
Location: Pelsall, West Mids, UK
Contact:
Hi Rui..
This seems to have been missed by the 'old world' scenery makers which is a shame being as BEA lived there until London Airport was built. I might be wrong but the only Northolt scenery I know of is 'modern' and comes as part of one of the UK2000 series (payware) by Gary Summons (
www.uk2000scenery.com
) .. this link should be correct.. I've just checked it!

I can't remember now which 'part' it comes with but I've a feeling it's part 3.. the one that LHR is in anyway. Hang on, let me check.. good job I did.. it's in Part 4!

Unfortunately, it can't be bought on it's own

This is for FS9 by the way

If you use want the FSX version, I think you'd have to go for UK2000 VFR Airfields Vol1 which covers all airfields in the southern region (part 2 covers the middle region and part 3 the northern region).
To be honest, if you were to buy UK2000 Part 4 just for Northolt, you'd be wasting your money though of course you would get all the other airports included.. which is fine if you intend flying to them but a waste if you don't

ATB
DaveB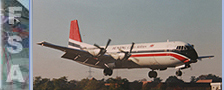 Old sailors never die.. they just smell that way!
---