Moderators: The Ministry, Guru's
Victor

Posts: 228
Joined: 12 Aug 2008, 15:58
Location: Alconbury Weston, UK
I think you need the F18 gauge, from acceleration, to cure that problem.

Rob
Thanks guys
I was thinking that shift z may do as a worst case ( I have the red info displayed when flying ins to see when any drift becomes noticable )
Thought about geting an acceleration disk and just ripping the f18 gauge Theres a bit on the web about it and it seems it can be done The sim is running stable with acceptable frame rates and i could do with it staying that way

Cheers
Dale


The Ministry
Posts: 30457
Joined: 17 Jun 2004, 20:46
Location: Pelsall, West Mids, UK
Contact:
Nothing personal Rob but the Ambassador is one of those aircraft I've never 'warmed' to. That said.. drawn like a moth to a flame, I couldn't help but download it just to have a look

Nicely done sir

Now.. do I get the rest of the paints for the Mk2 which I've also downloaded. Of course I will

ATB
DaveB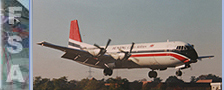 Old sailors never die.. they just smell that way!
Comet

Posts: 197
Joined: 11 Feb 2005, 10:12
Location: Middle of nowhere
Contact:
Hello all,
I know this is an old post but I presume all here have working versions of these aircraft?
The downloads at
http://robertjamesrichardson.co.uk/page4.html
have faulty zip files with CRC failures. In one it is just a texture that won't unzip but in Airspeed Ambassador Mk2.zip it is the mdl file, which of course makes it unusable.
Is there anywhere else they can be downloaded?
Best regards,
John
The Gurus
Posts: 6188
Joined: 23 Jun 2004, 18:05
Location: in a deep, dark hole somewhere.
Contact:
I'd suggest dropping Rob an email. I'm sure he'll sort you out.

Dave G.

Comet

Posts: 197
Joined: 11 Feb 2005, 10:12
Location: Middle of nowhere
Contact:
Thnks, Dave, have now done.

John
Comet

Posts: 197
Joined: 11 Feb 2005, 10:12
Location: Middle of nowhere
Contact:
Update - all sorted very quickly, thanks.

John