Moderators: The Ministry, Guru's
Viscount

Posts: 120
Joined: 15 Apr 2011, 21:34
Location: EGCC
Is good to go with P3Dv4.

Steve.
---
Neat-o!

Rick did a beautiful job on the Jetstream. And Rui's repaints are works of art.

Brian
---
Brilliant picture, just loved flying her in FSX, even the the engine start had me baffled until I worked out where I was going wrong!

Another reason for me to re-install FSX at some point in the future so I can fly her over in the States with PNW and the rest.
There is a Jetstream for X Plane 11 and I have been tempted but not sure whether it would ever match that of Ricks' for he is very hard to beat for quality!
Regards
Nigel.
I used to be an optimist but with age I am now a grumpy old pessimist.
---
Agree grumpy, works OK in P3D v4 only problem is the lights don't work. Its probably a P3D thing as they work in FSX.

John
Six out of Seven dwarves are not Happy.
---
The Gurus
Posts: 5851
Joined: 23 Jun 2004, 18:05
Location: in a deep, dark hole somewhere.
Contact:
The lights work fine in P3dv4, just make sure you've copied the fx files over as they're custom ones, not default.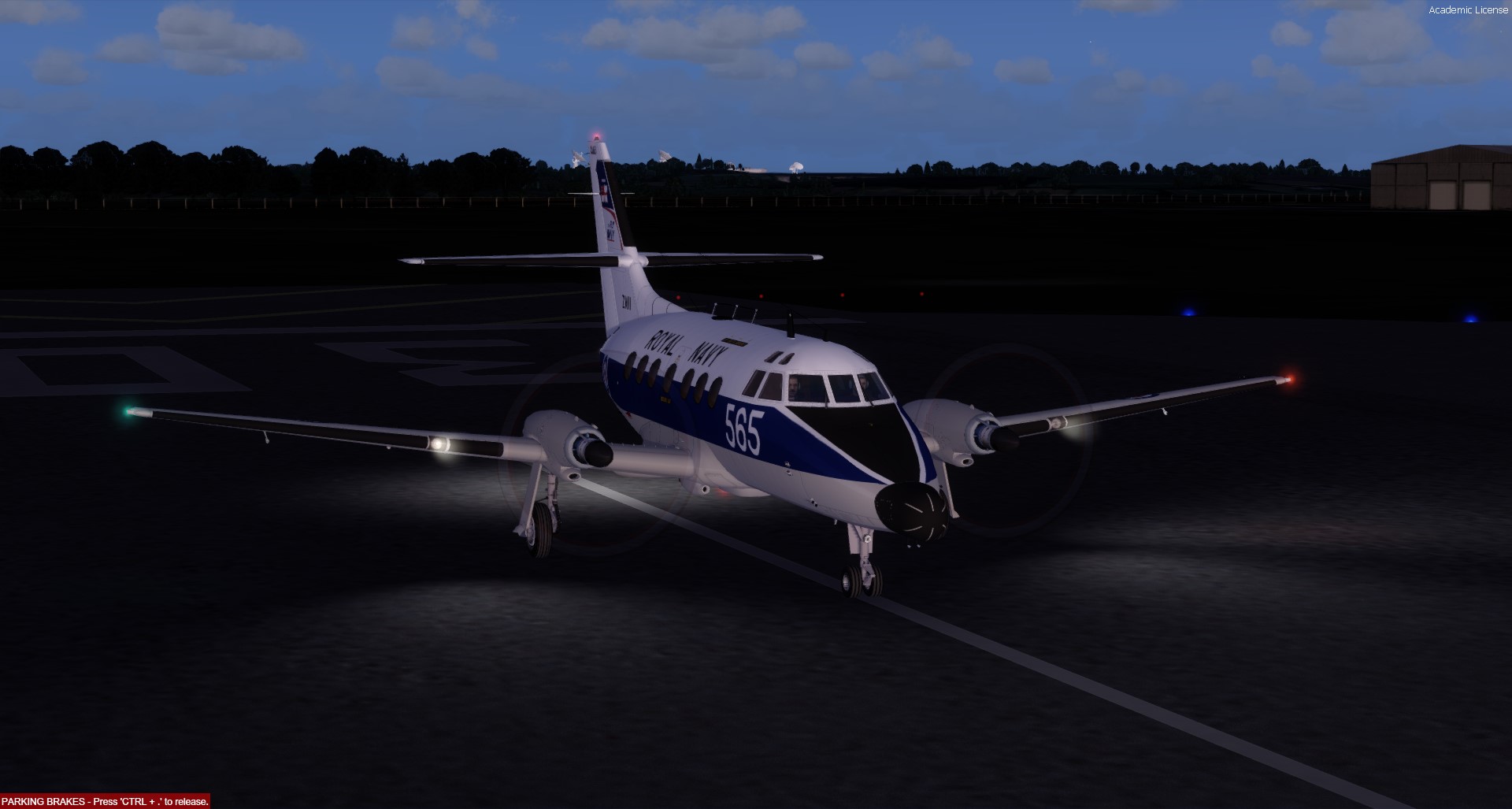 Dave G.

---
Viscount

Posts: 120
Joined: 15 Apr 2011, 21:34
Location: EGCC
Mines working as well.
Steve.
---

Forgot to copy fx files over.

Thanks for reminder. All OK now.
John
Six out of Seven dwarves are not Happy.
---