One of the more interesting but maybe underlooked post war aircraft was the Boulton Paul Balliol advanced trainer.
As originally built in 1948 it was the world's first single engined aircraft with an 'airscrew turbine' a.k.a a turboprop. This was the Armstrong Siddeley Mamba.
However, production delays etc. caused 'the Ministry' to change its mind and after 3 were built, subsequent aircraft were fitted with the R.R. Merlins which were in plentiful supply in the immediate post-war days.
The majority (196) were for the R.A.F. and 30 were T.21 Sea Balliols with arrestor hooks and a few other mods.
Such an aircraft, WL732 is preserved in the Cosford museum.
This is what we are modelling for FS9 -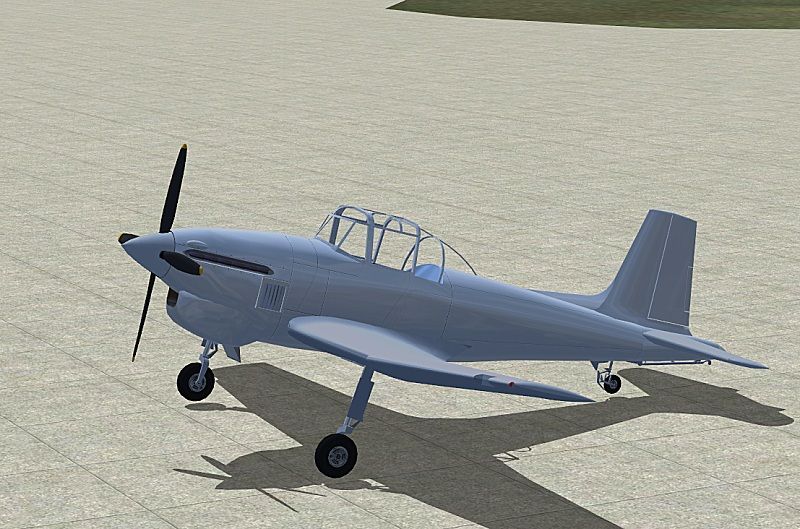 Here's a first look - very much in an early stage of W.I.P. so don't hold yer breath.

Cheers

Dave M(oly)