Moderators: The Ministry, Guru's
austerdriver
Merry Christmas to all members of CBFSIM and may you have a good New Year

AD
And the same to you AD , Merry Christmas and a Happy New Year
The first Xmas greeting

I've stickied this to avoid multiple posts..all seasons greetings can go here

...and from me, best wishes to all for the mid-winter festival....or mid-summer, depending on which hemisphere you're in

ATB,
Derek

'My Auntie Mabel told me I'd make a great soldier, though I don't know how 30 years working in a biscuit factory had qualified her to make that judgement.....' Eddie Nugent
Airborne Signals
Merry Christmas to everyone and a Healthy and Happy New Year.

Got our first snow today, and since it has been unusually cold I was hopeful it might last until Christmas but it is only 2 inches.

Nigel²
Merry Christmas one and all.
Stay safe and keep warm!


I suffer from paranoid amnesia. I can't remember who I don't trust.

To one and all, such a great bunch, Merry Christmas.

Bob
I can fly now with my fantastic new PC
The Ministry
Posts: 30457
Joined: 17 Jun 2004, 20:46
Location: Pelsall, West Mids, UK
Contact:
Thank you one and all for your continued patronage. It's been a funny year has 2010.. too many lows, too few highs and here it is almost gone. The prospects for next year don't look great but at least we all have somewhere to go and hide from whatever the real world has to throw at us

Please keep coming back

Wishing you all a very merry Christmas and a happy new year.

ATB
DaveB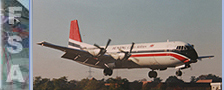 Old sailors never die.. they just smell that way!
DaveB wrote
but at least we all have somewhere to go and hide from whatever the real world has to throw at us
Spot on there Dave.This place is a real bolt hole.
I'll just add my best wishes for the season to all of you who make this such a wonderful place.Have e great Christmas and New Year.Best Wishes EricT


Now at the age where I know I like girls but can't remember why!
The Ministry
Posts: 915
Joined: 26 Jun 2004, 10:30
Location: Cheltenham Gloucestershire
Contact:
A merry Christmas to all from us here in deepest Dorset too. indeed a funny year for us 2010 but so nice to be back once again and a big thank you to all those who have helped me in so many ways this year.
Looking forward to the New Year and to the continued friendship we all enjoy on this forum.

With all the best wishes.
BrianG

'Only Birds and Fools Fly'
http://thethriftysquirrels.co.uk
Battle of Britain

Posts: 4925
Joined: 23 Feb 2005, 01:18
Location: On the corner of walk and dont walk somewhere on US1
Contact:
Merry Christmas to all -- from Foggy and Rainy Las Vegas -- they are actually shooting the ILS to minimums tonight!!!
And a very prosperous New Year to all
Dave and the usual suspects...thanks for giving us a home for another year.
Leif