Moderators: The Ministry, Guru's
---
Not good news but at least they have been found, RIP.
Rich
---
The Ministry
Posts: 30457
Joined: 17 Jun 2004, 20:46
Location: Pelsall, West Mids, UK
Contact:
What a bloody shame

Tks for the update Mike.
ATB
DaveB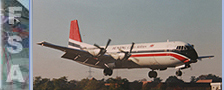 Old sailors never die.. they just smell that way!
---
Hello Mike,

Thanks for the link,

What can one say, Very sad.

Regards,

Roger.
Better to remain silent and be thought a fool than to speak out and remove all doubt.
---
---
Very sad.RIP.EricT
Now at the age where I know I like girls but can't remember why!
---
The Ministry
Posts: 27180
Joined: 29 Jan 2005, 01:53
Location: On the other side of the wall
So sad

, my condolences to all those involved
Garry

"In the world of virtual reality things are not always what they seem."
---
Very sad news indeed RIP

Ben.



---
Concorde

Posts: 848
Joined: 09 Jul 2008, 07:09
Location: West of Brisbane, in Sunny Queensland.
From our ABC today:
"Australian Maritime Safety Authority (AMSA) spokesman Mike Barton told reporters it was a "high impact crash site".
"The plane is not in a condition that you would recognise as a plane," he said.
"So they have hit the ground exceedingly hard and the aircraft is fundamentally destroyed."
Mr Barton says it is likely the six people on board were killed on impact.
He says their next of kin have been notified and the grim discovery will be felt by the vintage aircraft community.

"I personally knew the pilot and I think the antique aeroplane community are going to be quite upset for a while that they've lost him," he said."
RIP
MikeW
---