Moderators: The Ministry, Guru's
The Ministry
Posts: 30457
Joined: 17 Jun 2004, 20:46
Location: Pelsall, West Mids, UK
Contact:
Many happy returns to Jon who is 58yo today

Hope you have a great day




Atb
DaveB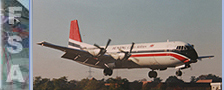 Old sailors never die.. they just smell that way!
Happy birthday Jon!


Brian
The Gurus
Posts: 6273
Joined: 23 Jun 2004, 18:05
Location: in a deep, dark hole somewhere.
Contact:
Happy birthday Jon.

Dave G.
Happy Birthday Jon.



Regards
Nigel.
I used to be an optimist but with age I am now a grumpy old pessimist.
Happy Birthday Jon and may you celebrate many more


Graham
Red Arrows

Posts: 7607
Joined: 14 Sep 2011, 03:46
Location: Central Victorian Goldfields, Australia
Contact:
Many Happy Returns, Jon!






Cheers, Mike.
http://airspeedsflyingvisit.threadwings ... index.html
Vintage Pair

Posts: 2480
Joined: 10 Jul 2009, 08:33
Location: 15 miles S W of Leonardo country
Bit late in the day, but hope you are having a good celebration, & wishing you many more to come

Keith
Vintage Pair

Posts: 2121
Joined: 28 Jun 2004, 20:45
Location: San Francsico, California
Happy Birthday Jon, Hope your having a great day!
Joe Cusick,

I am serious, and don't call me Shirley.
Happy Birthday Jon.


Nigel²
Concorde

Posts: 1776
Joined: 26 Jun 2004, 13:29
Location: Willingham, Cambridge UK.
Contact:
Happy Birthday Jon.
Hope you've had a good 'un



Kevin
Stratospheric traces, of our transitory flight.
Trails of condensation, held in narrow paths of white...