Moderators: The Ministry, Guru's
The Ministry
Posts: 30457
Joined: 17 Jun 2004, 20:46
Location: Pelsall, West Mids, UK
Contact:
Happy Birthday Allan who hits 69yo today

Hope you have a good one




ATB
DaveB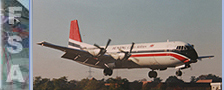 Old sailors never die.. they just smell that way!
Happy Birrthday Allan with many more of 'em to come


Graham
Best wishes Allan, have a great day matey.
Happy birthday Allan!


Brian
The Gurus
Posts: 6200
Joined: 23 Jun 2004, 18:05
Location: in a deep, dark hole somewhere.
Contact:
Happy birthday Allan

Dave G.

Happy Birthday Allan.



Regards
Nigel.
I used to be an optimist but with age I am now a grumpy old pessimist.
Vintage Pair

Posts: 2023
Joined: 28 Jun 2004, 20:45
Location: San Francsico, California
Happy Birthday Allan, hope you have a great day!

Joe Cusick,

I am serious, and don't call me Shirley.
Thank you one and all.
Had a great day SWMBOWQ had arranged for an old Army pal - who I hadn't seen for years - to lunch without telling me. So plenty to chat about and good food into the bargain so, after recent events, a pretty cool day for me.
Cheers

Allan
Belated Happy Birthday, Allan.

https://rationalwiki.org
Pip Pip !