Moderators: The Ministry, Guru's
Red Arrows

Posts: 6681
Joined: 14 Sep 2011, 03:46
Location: Central Victorian Goldfields, Australia
Contact:
I don't know how many summers you've seen, but Many Happy Returns, Rob.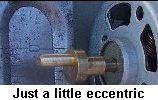 Cheers, Mike.
http://airspeedsflyingvisit.threadwings ... index.html
Happy Birthday Rob!


Brian
Concorde

Posts: 697
Joined: 27 Nov 2005, 15:15
Location: Nottinghamshire
Contact:
Thanks guys. Off for a few beers!
Happy Birthday Rob.


Vintage Pair

Posts: 2377
Joined: 10 Jul 2009, 08:33
Location: 15 miles S W of Leonardo country
Happy Birthday Rob, wishing you many more

. Are you still airborne?
Keith
Happy Birthday Rob, hope you have an enjoyable one.



Regards
Nigel.
I used to be an optimist but with age I am now a grumpy old pessimist.
Happy Birthday Rob

Simon

'The trouble with the speed of light is it gets here too early in the morning!' Alfred. E. Neuman
I hope you had a very Happy Birthday, Rob.


Nigel²
Concorde

Posts: 697
Joined: 27 Nov 2005, 15:15
Location: Nottinghamshire
Contact: