Moderators: The Ministry, Guru's
Red Arrows

Posts: 6775
Joined: 14 Sep 2011, 03:46
Location: Central Victorian Goldfields, Australia
Contact:
Many Happy Returns to Graham, an honourable 81 today, so an honourary promotion: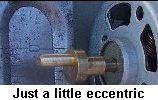 Cheers, Mike.
http://airspeedsflyingvisit.threadwings ... index.html
Happy birthday Graham



George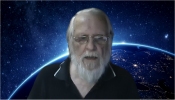 Many happy returns Graham
Ben.



Wishing you a very Happy Birthday Graham.


Happy birthday Graham. Have a lovely day and maybe a dram or three?


EricT
Now at the age where I know I like girls but can't remember why!
The Gurus
Posts: 6188
Joined: 23 Jun 2004, 18:05
Location: in a deep, dark hole somewhere.
Contact:
Happy birthday Graham.

Dave G.

Victor

Posts: 228
Joined: 12 Aug 2008, 15:58
Location: Alconbury Weston, UK
Wishing you a very happy birthday and many more of them.
Happy Birthday Graham


Simon

'The trouble with the speed of light is it gets here too early in the morning!' Alfred. E. Neuman
Victor

Posts: 235
Joined: 04 Oct 2019, 12:48
Happy birthday Graham. Hope you have a great day!

Have a really super Birthday Graham, I will be raising a glass of wine to you tonight.
Happy Birthday!!!



Regards
Nigel.
I used to be an optimist but with age I am now a grumpy old pessimist.