Moderators: The Ministry, Guru's
Red Arrows

Posts: 6771
Joined: 14 Sep 2011, 03:46
Location: Central Victorian Goldfields, Australia
Contact:
Many Happy Returns to our very productive Rob!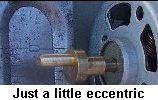 Cheers, Mike.
http://airspeedsflyingvisit.threadwings ... index.html
The Gurus
Posts: 6188
Joined: 23 Jun 2004, 18:05
Location: in a deep, dark hole somewhere.
Contact:
Happy birthday Rob!

Dave G.

Happy birthday Rob, hope you have a good one.
Ben.



Happy Birthday Rob

Simon

'The trouble with the speed of light is it gets here too early in the morning!' Alfred. E. Neuman
Have a very Happy Birthday Rob.



Regards
Nigel.
I used to be an optimist but with age I am now a grumpy old pessimist.
Happy Birthday Rob. Many thanks for the aircraft.


Concorde

Posts: 1316
Joined: 12 Oct 2007, 19:39
Location: SW Ontario, Canada (ex-pat Brit)
Have a good one Rob.

Larry
All the best Rob and thanks for all your hard work!


Victor

Posts: 228
Joined: 12 Aug 2008, 15:58
Location: Alconbury Weston, UK
Thank you very much for all the good wishes.
Apologies fro being late. I hope you had a very Happy Birthday Rob!


Nigel²