Moderators: The Ministry, Guru's
Concorde

Posts: 1124
Joined: 15 Oct 2005, 15:16
Location: York
About 75% mil, (including ex mil) at the moment. The remaining 25% would be GA/civvie.
The Ministry
Posts: 30457
Joined: 17 Jun 2004, 20:46
Location: Pelsall, West Mids, UK
Contact:
98% Civil.. 2% the rest (maybe even 99%/1%)
ATB
DaveB :tab: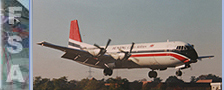 Old sailors never die.. they just smell that way!
I only like old civvie stuff, and considering that many Airliner/Transport types are/were used by the Military, together with my liking for the early military jets, then, I like more Military stuff than civil.
I had better nail my colours to the mast then. 90% military 10% G/A and lite commercial.
About 75% military/ex-military, 25% GA/commercial at the moment. But that only tells part of a story really, because at times 'military' means mudmovers and at other times it could mean transports etc - at the moment 'military' means helicopters!!!
AndyG
At the mo 90% civil, though could be tempted with more military but.......until someone comes up with a firing or bombing range to complement the usual military peace-time training missions oh, and also update the aircraft with weaponry so they can use the ranges...........Second thoughts............Think I'd better shut up!!!!

I used to be an optimist but with age I am now a grumpy old pessimist.
Don't shut up Nigel. I think you are bang on with your thoughts on ranges etc. I am very much an advocate of a "one sim world" that mimics the real world i.e. you can fly commercially or G/A AND do military operations (dare I say it even combat).
Now where is that ducking icon

95% civil for me
Now at the age where I know I like girls but can't remember why!
Trident

Posts: 339
Joined: 16 Aug 2004, 17:44
Location: In a place where there's far too much wind & rain!
Contact:
100% Military